Melt!
During the Pandemie, when hardly anything happened artistically in the city, there was a brief ease on the rules around Christmas time, so with a few friends I organized a small group exhibition in the Producer'S Gallery in Prenzlauerberg.
Participating artists: Hajnal Szolga, Michi Hartmann and Macarena Sierra.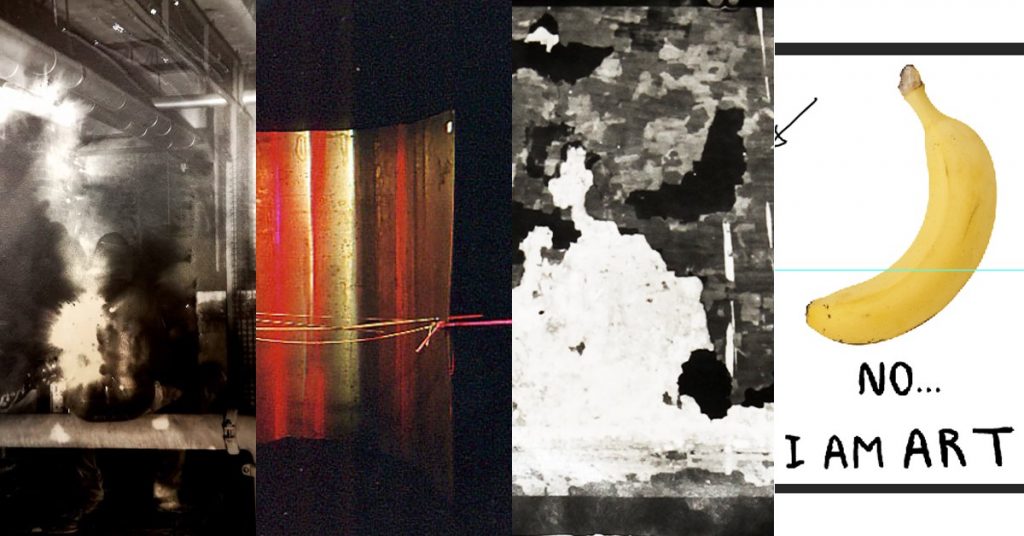 Because of the limited space I have showed an earlier series, which (as opposed to my usual big sizes) consists of small, hand-made pieces. I was experimenting with liquid photo emulsion, painting, tearing and sewing to create the one-of-a-kind artworks.